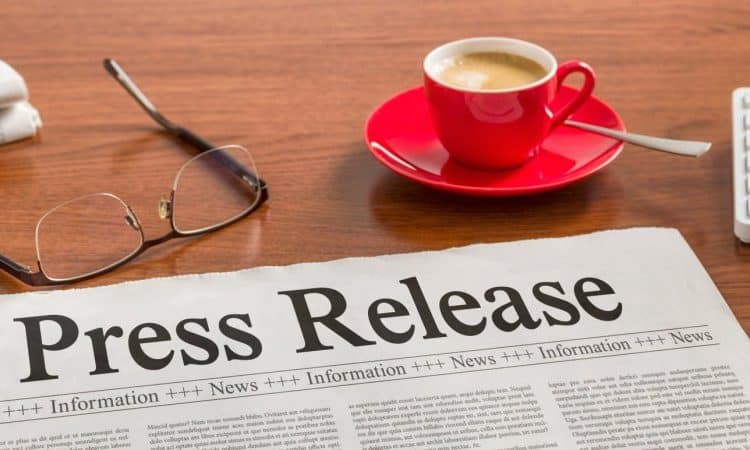 5 Different Types of Press Releases
Ever wondered what kind of press releases are submitted and published every day? Everything from business announcements to general news, there is something that covers every industry's aspect.
5 of the most common press releases are: product launch announcement, event hosting/attendance announcements, rebranding, new hire, and partnership announcements. 9/10 press releases will fall into these five categories.
---
Let's take a look at what each one entails:
1. Product Launch Announcement

: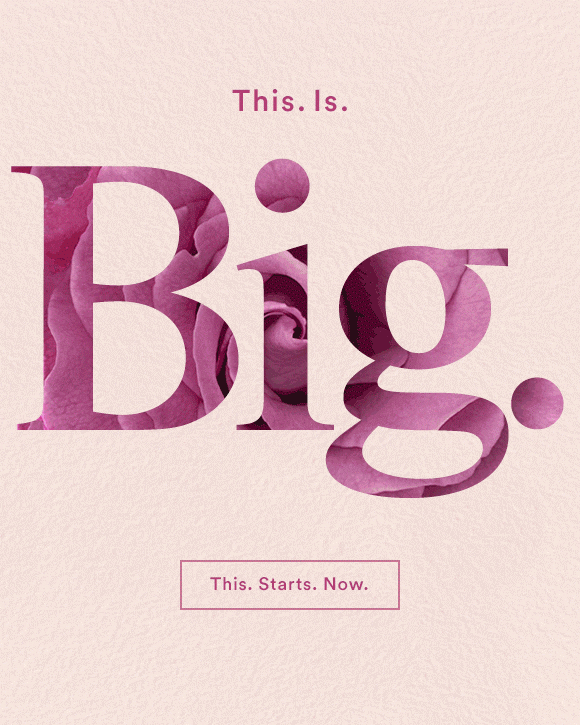 Product launches are definitely press release worthy. They announce the launch of a new product hitting the market. Wouldn't you want to know if a company you follow had an exciting launch coming up?
When a company is getting ready to launch a new product, they tease it in a press release. A product launch press release helps build excitement and talk about the product. These releases are always timed out depending on the day and time of the product launch. Businesses cannot send out a product launch release the day after the product has been launched. It doesn't make sense. The release is supposed to build anticipation, hence why doing it a significant amount of time beforehand is ideal.
When creating a product launch PR announcement, cover all the basics of what you think people would want to know: What does the product do? How is this different from other products on the market? Where can they buy it?
2. Event Hosting/Attendance

:

Event press releases let the media know when a company is attending or hosting events. This is a great way to inform people about a company's activities.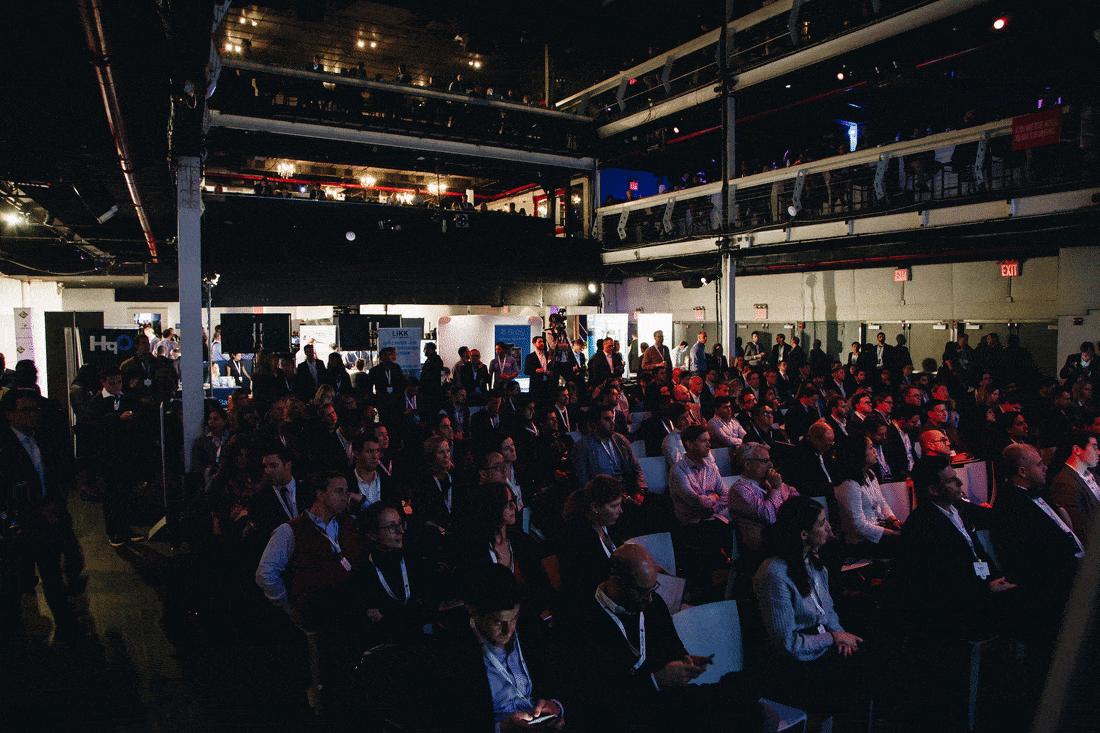 These releases have all the information necessary in case someone wants to attend the event. The media finds these events helpful to cover, especially local media. It's a great way for industries to know what is going on in their space.
If you are hosting the event, congrats! Let everyone know of any necessary information: date, time, location, parking/transportation, ticket prices, dress code (if there is one), etc. There is a ton of information you can pack into the release itself or link to a website for more information. Make sure you address the necessary questions, The 5Ws, as well as the general date, time, and location of the event. This information is helpful for people to glimpse at and decide whether or not they will be of attendance or cover the event.
Is your company attending an event? That's awesome! Sending out a press release about attending an exciting event is a great idea. It shows people how active you are in your industry/community. Include the basics: why, when, and where, with a bit more emphasis on the 'Why?'. Give them a reason why they should pay attention to your attendance at the event. You never know, by the time your company shows up at the event, you might have some people who noticed your release come up to you!
3. Rebranding

: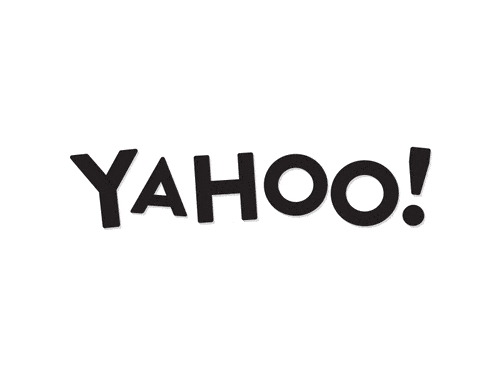 Every once in a while you personally look to change your appearance. Getting a new haircut or wardrobe can make a big impact on a person's outer appearance, but they are still the same person within. When a company rebrands itself, it often changes its appearance on the outside, updates it slogan, but remains true to its core values.
Wouldn't you want to warn customers and announce to the world about this new chapter? Of course! That's where a rebranding press release comes in handy.
It's time to announce and define your new brand story. There are so many touchpoints to integrate in a rebranding press release.
Here are some key points to highlight:
Why your company decided to rebrand
How this will improve your company
Will this affect customers? How.
What is the overall vision moving forward?
Rebranding is an important part of your business. It shows customers and people in your industry that your company is constantly evolving, bettering itself. It is a new chapter in your life, and you should be proud and ready to take it on. Using a press release to announce a rebranding process is a great way to get the word out. Fire the warning sign that something big is coming and begin building the buzz. Sending out a press release is the best way to make the announcement and gain some traction before the big launch.
4. New Hire

:

Did Jim just join the marketing team? Does he have an interesting background in your industry that's worth sharing? He might be a great candidate for a new hire press release!
Often times, companies are excited to announce an addition to their team, as they should be! But, like all press releases, the announcement needs to be newsworthy.
How do you determine that? Take a look at the person's background. Think about why you chose to add him/her to your team. If your company hired that person, there was a reason why he/she stood out. Ask your new hire to explain their background for you and how they were led to the company. If they come from a well-known company in your space, you can definitely write about that. Ask about his/her accomplishments throughout his/her career. Highlighting their previous accomplishments is a great way to show why you have added this person to your team. Remember, only write the story when you have found a newsworthy aspect to their hiring.
5. Partnership Announcement

: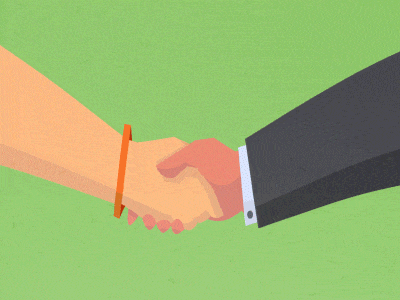 Congratulations! Your company has confirmed a partnership with another company! That's great news. Now it's time to tell the world about this exciting new partnership via a press release.
The main objective of this press release is to tell the world why you have decided to begin this partnership. You don't have to go into minute detail about the partnership but give a generalized summary.
Here are some question you can answer in a partnership announcement press release:
Why did you decide to partner with 'X' company?
Why now?
What does this partnership entail?
How does this impact your company and 'X' company?
How long is this partnership for?
Does this affect customers? How?
Answering these basic questions will help you write your release. All eyes are on your company during these announcements. Industry competitors are very particular about announcements as such. Why? They are always on top of what's trending and how they can stay ahead. Partnerships usually showcase strength in a relationship between two companies collaborating for better, efficient efforts. Make sure to write a riveting press release that people will not pass up!
---
These are just 5 examples of the most common press releases that typically hit wire distributions on the daily. Companies are always coming up with new innovations, hence why a product launch press release is very common. Another common PR? Hosting/attending event announcements. Businesses like to stay current in their field, hence why a release about hosting or attending a particular industry event is important. Rebranding is also another significant time in a company's lifetime. It shows people in the industry that a company is up-to-date and changing for the better. In speaking of change, hiring a new person to the team also call for celebration and another great press release. Finally, a partnership announcement showcases the partnership between two companies coming together to become disruptors in the space. These different types of PRs are always released daily. What and how you choose to write yours will be the unique factor that makes it standout.