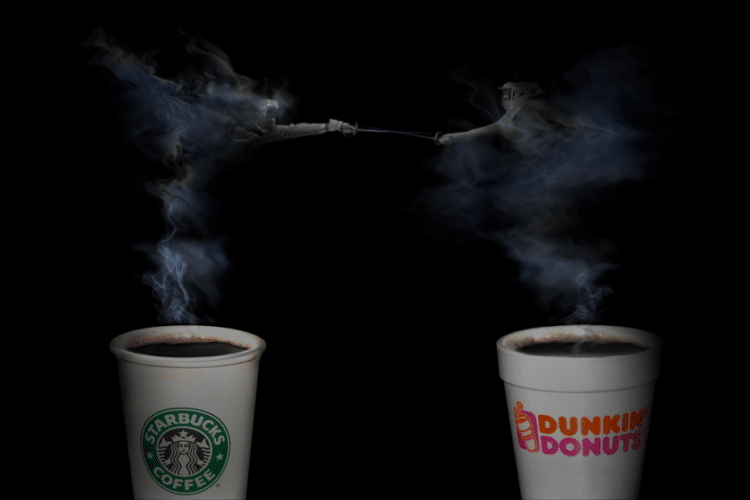 Corporate Branding & You
Corporate logos are often small in size, but the impact they have for a company in terms of branding can be monumental. These logos represent the values, the products and services, and the people that come together to work as a unit to form the company.
But have you ever thought about how logos and other branding material might reflect upon you and your own appearance?
The products and services we use on a daily basis are branded with logos, taglines, catchphrases, and more. These materials are stamped onto food products, shopping bags, technological devices, and even social media posts. They open the consumer to a world of judgement they might not have initially realized was coming their way.
To be clear, there are some obvious cases in which corporate branding leads to consumer judgement. Expensive designer clothes will always symbolize wealth and success, whereas clothing brands that sell moderately priced products do not carry the same association.
But, have you ever thought about how corporate brand associations might influence the way you appear in a job interview setting?
---
Let's break down an example to learn more:
SETTING: JOB INTERVIEW
Today is the big day. You've been preparing all week for this job interview, but you just need one more wake-me-up coffee before you head to the office. The closest two coffee shops are Dunkin' Donuts and Starbucks. Which one do you choose?
These two brands are perceived very differently due to their brand and price associations.
Entering a Starbucks is like walking into a local coffee shop-turned chain. There are accommodating seating arrangements, decorative lighting, and artwork covering the walls. The colors are soft and welcoming. There's a wide variety of menu items to order for a satisfying in-store experience.
The menu consists of different types of beverages, some of which have names that are quite intricate to pronounce alongside the unorthodox sizing scale (try saying, "I would like one Trenta White Chocolate Mocha Frappuccino Blended Coffee," three times fast).
For these reasons, Starbucks has often been associated with high quality consumer experience, both in regard to the beverages they serve and the atmosphere they provide. The brand has built a cult-like following of customers that swear by the taste of the beverages as they enjoy the complimentary free Wi-Fi, all while sitting in the comfortable brown leather chairs found in Starbucks locations across the country.
In terms of pricing, the majority of Starbucks menu items will run you anywhere from a few cents to a few dollars more than the equivalent items from Dunkin' Donuts. Pushing taste and other similar personal preferences aside, the reasons that cause the higher prices include larger cup sizes and higher caffeine content.

The reason pricing is important is because it is often directly associated with value.
If you head into that job interview with a cup of joe from Starbucks, your potential employer will know that you paid a bit more for your coffee, but they will also know that you value better quality products and services. They might even subconsciously tie you to the experiences they've had at Starbucks.

In the event that you are applying for a position in which quality control, product evaluation, or attention to detail are in the job description, walking in with a cup from Starbucks might be a great way to let corporate branding enhance your personal image.

Alternatively, the Dunkin' Donuts business model provides customers with a different in-store experience, which in turn results in different brand association.

Unlike Starbucks, where a large emphasis is placed on the sit-down experience, Dunkin' Donuts is a bit more focused on the to-go and drive-thru interactions. The colors are a bit more vibrant than those of Starbucks, as orange, brown, and light purple cover the walls. The seating arrangements often vary by store, but the number of seats is typically limited.

However, Dunkin' Donuts offers drive-thru ordering at many locations across the country. This allows for faster ordering and speeds up individual transactions. According to Scott Murphy, the senior vice president of operations for the chain, stores that have drive-thru windows recorded 23% higher sales volume than other traditional locations in 2016.

The drive-thru speed, combined with the "On-the-Go" mobile ordering app and the cheaper prices across the board lead consumers to feel a sense of efficiency when they interact with the brand.
Efficiency is not just a brand association for Dunkin' Donuts – it's a part of their entire marketing strategy. The company's motto, "America Runs on Dunkin'," is a prime example. The brand looks to target the busy, morning-commute consumers who are looking for a 5 minutes or less experience to get their day started.

If you were to bring a cup of joe from Dunkin' Donuts into a job interview, your potential employer could associate you with efficiency or productivity. They might think of you as someone who is cost-effective, which can be beneficial in a role where managing budgets might come into play.

In either instance, both brands offer associations that you can use to your benefit in a job interview setting. It's up to you to determine which brand properly reflects your image or the image you are looking to achieve to best market yourself to your potential employer.

This is just one example in which corporate branding can reflect upon the consumer – there are thousands of other examples that you probably encounter every single day. For fun, next time you go to grab a cup of coffee, or use one service over the other, ask yourself – how does this company's branding affect me?
Call us today to speak to one of our PR specialists: 1-800-713-7278