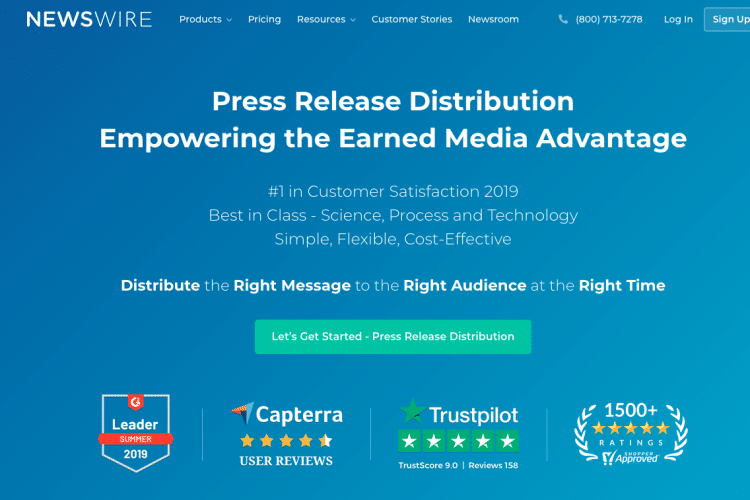 Newswire Gets a New Look!
Hey there!
If you've been on our site over the past week or so, you might have noticed that we have undergone some changes. We've been online long enough to know that changes of any kind to a website can quickly open the door to confusion – which is why we are here to help.
Don't worry – all of Newswire's products and services that you've grown to know and love are still here! We've just renamed a few things here and there and shifted some things around. We've also added an exciting new service that we are thrilled to announce.
Let's go through these changes together so that you can find what you need with ease:
Brand New Names, Same Great Service
Some of our services have been given new names – check them out below:
Newswire Media Watch – formerly Newswire Media Monitoring: Media Watch lets you monitor content closely to measure article sentiment, track coverage and discover trends. Use data to make informed decisions as you track your brand's awareness in real time.
Newswire Media Room – formerly Newswire Newsroom: The Media Room gives you the ability to showcase your news, press releases, company information, industry trends, and much more on a secure CMS platform. An all-in-one home for your content.
Some of our packages have been given new names as well:
Newswire Digital – formerly Newswire Premium: with Newswire Digital, you have the opportunity to gain media exposure across a wide array of trusted media outlets based around your campaign goals. Increase brand awareness by delivering your news to the right audiences at the right time.
Newswire Digital Plus – formerly Newswire Premium Plus: Newswire Digital Plus gives you even more – it offers more reach and greater visibility so you can expand your brand awareness online, help influence key people in your industry, and get better returns on your marketing and communication spend.
"To encapsulate the Newswire Media Communications Utility, we renamed our products and services to educate customers on the powerful technology behind the Earned Media Advantage," said Anthony Santiago, VP of Marketing at Newswire.

"From Media Watch to Media Database, each piece provides solutions to help streamline the entire process from creating, organizing, managing, launching and measuring successful campaigns. Coupled with our Best-in-Class Science and Process, our technology allows customers deliver the right message to the right audience and the right time through the right medium."
Newswire Customer Success Stories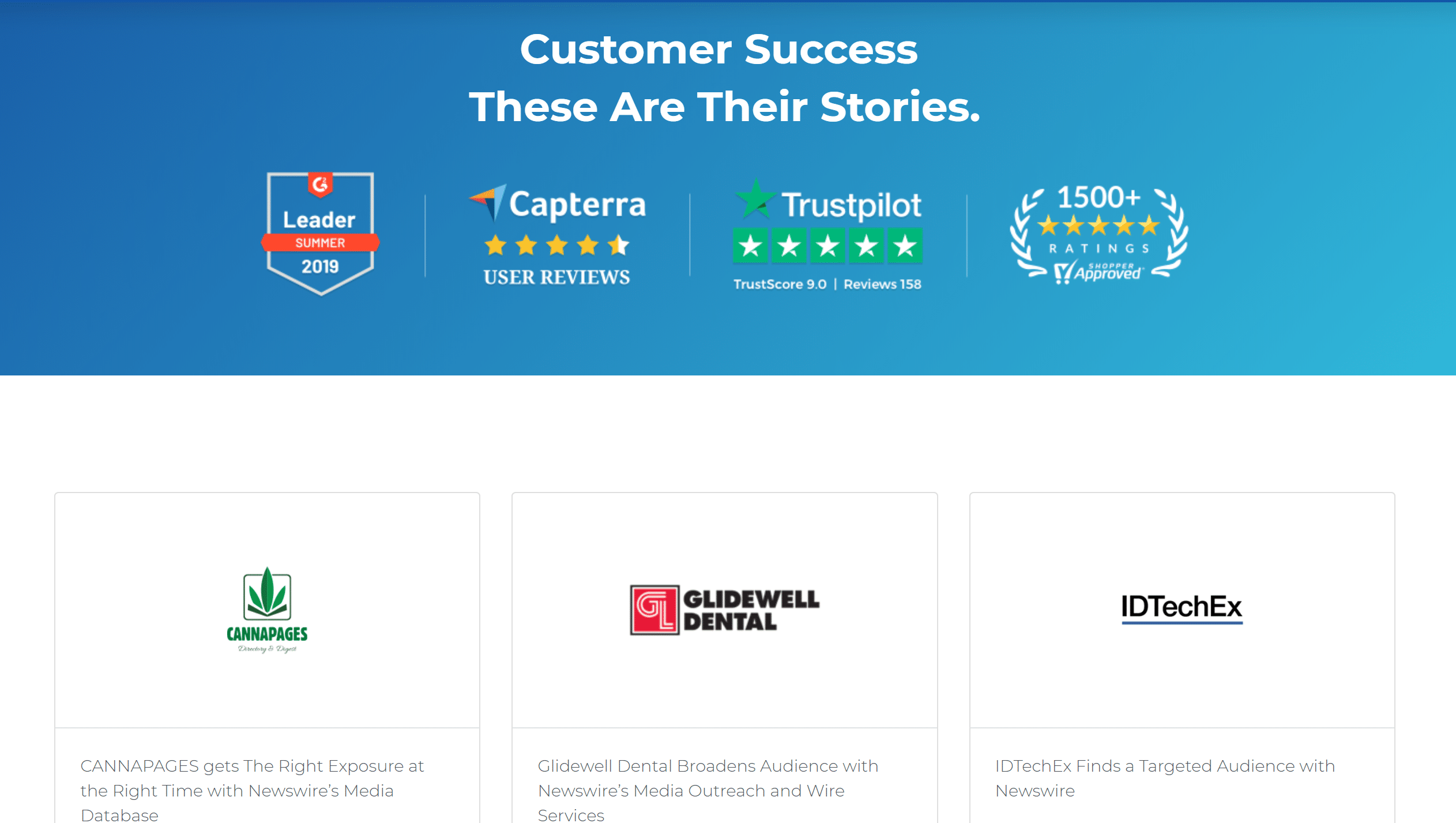 As we were brainstorming ideas for the new site, we reflected on all of the great interactions we have had with customers in the past. We've been fortunate enough to work with hundreds of spectacular companies that have achieved their media communications goals with our services.
We've heard countless success stories from customers working in fields ranging from business, to public relations, to healthcare, and beyond.
We wanted a way to document these stories of achievement while promoting our customers businesses at the same time.
With that being said, we are proud to introduce the Newswire Customer Success page, which features the stories of real Newswire customers overcoming their media communications challenges.
If you are struggling with any aspect of your media communications strategy, we highly recommend reading through these stories.
You'll read about the problems these customers ran into along their journey to success, and learn how they were able to use Newswire's services to create chatter in their industry and become disruptors in the space.
If you think you have a goal that is similar to one featured in a customer success story, reach out to a PR strategist today for more information.
(PSSSSST – if you are are currently a customer that is looking to share your customer success story, email me at neil@newswire.com to set up an interview!)
The Earned Media Advantage Guided Tour (EMA GT)
Almost every business has a unique challenge facing them in some way. With that in mind, there is never a one-size-fits all media communications strategy that will be effective across the board.
Often, the first step in getting an effective strategy in place is getting an expert in the field to learn about your business and create a plan that is custom tailored to your needs and desires.
If only Newswire were to offer such a service …
---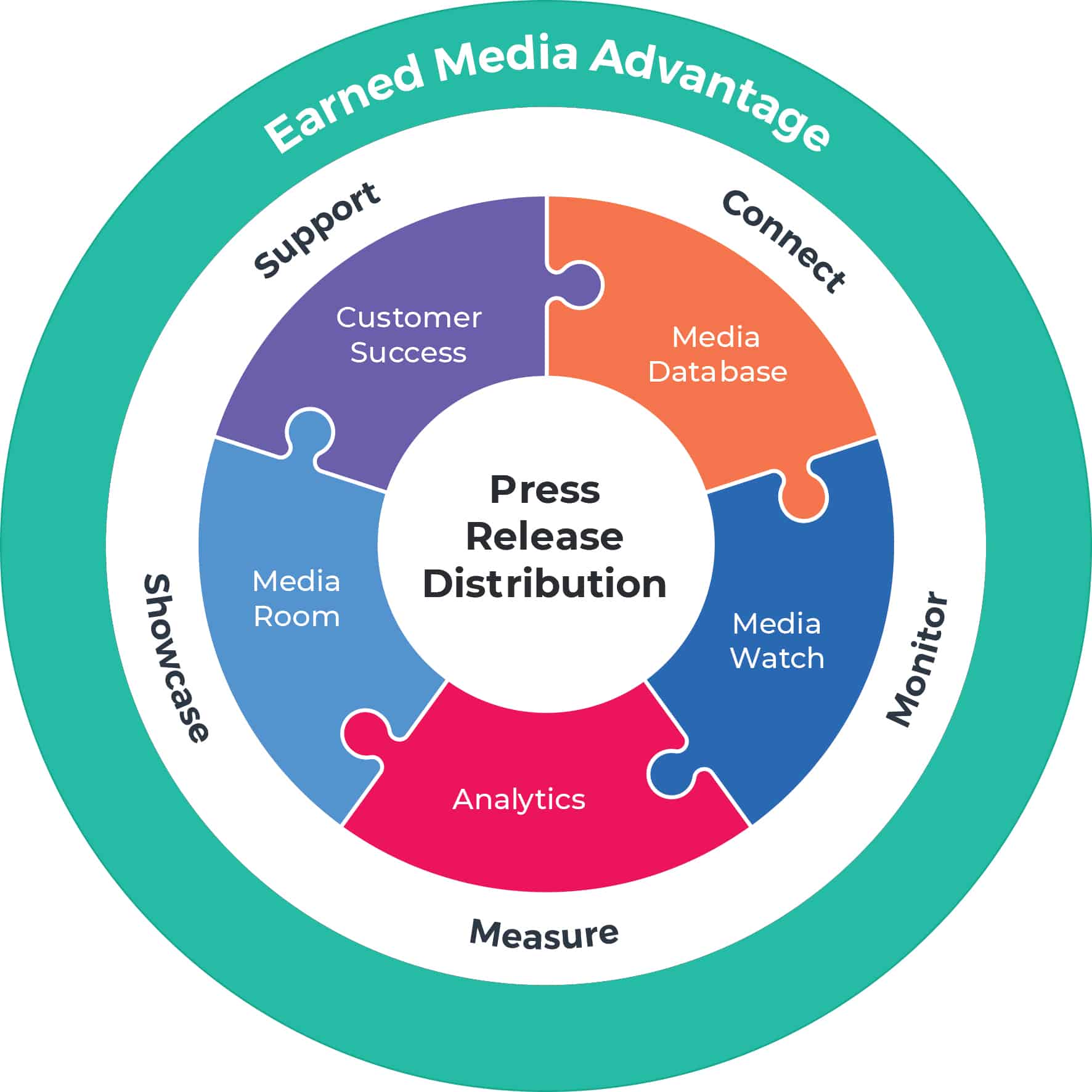 If you head over to the products tab at the top of the site, you might notice that there is a new service listed at the bottom of the drop-down menu.
The Earned Media Advantage Guided Tour is a one-year, consultation-based service focused on making sure that you are delivering the right message to the right audience at the right time.
With your Earned Media Advantage Strategist (EMAS) guiding you through your press release campaigns, you will take the steps necessary to increase your brand awareness and drive traffic to your business.
The EMAS will create an Earned Media Advantage Plan (EMAP) for you, which includes a press release and multimedia distribution plan that maps the right messages to the right media outlets for delivery at the the right time. No longer will your press release campaigns share boring or repetitive company information – our team will work to highlight the most important aspects of your business when developing your EMAP.
Along the way, EMA GT customers will learn how to use products such as the Newswire Media Database to enhance their media outreach. Our team of Earned Media Advantage Specialists will also help EMA GT customers understand their Newswire Analytics reports – this will help identify which campaigns are succeeding and which areas need improvement.
We highly recommend the EMA GT for ALL of our customers. Whether you are a part of a small business team or an enterprise-level company, an effective media communications strategy is vital for any brand's success.
Let our Earned Media Advantage Strategists help you improve your strategy today.
If you are interested in learning more about the Earned Media Advantage Guided Tour, click the link below: