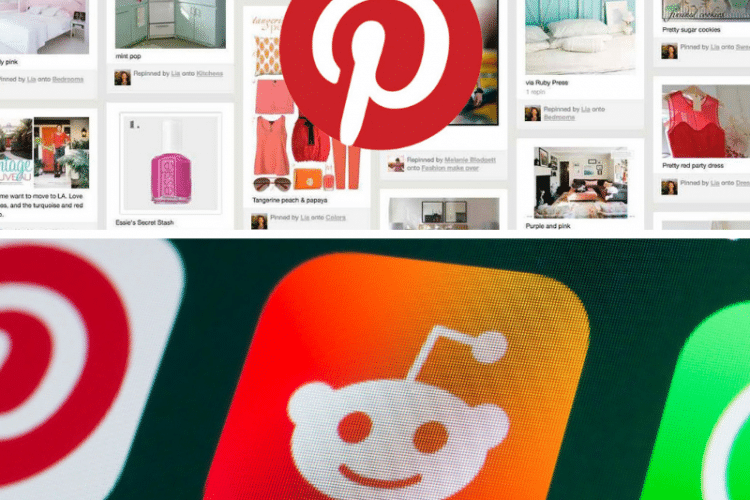 Pinterest and Reddit: Social Media Platforms Businesses Should Capitalize On
When it comes to social media channels, there are some big players. Sites like Facebook, Twitter, and Instagram are commonly leveraged by businesses to market, sell, and build a following. These social sites are just the tip of the iceberg. There are dozens of other large scale and smaller scale social media platforms businesses should capitalize on. Two such channels are Pinterest and Reddit.
---
Pinterest
Pinterest is a site where users create themed boards and "pin" relevant images to these boards. Users can be consumers and businesses.
For example: StitchFix, a styling membership, share daily outfit and fashion items. They have created themed boards such as: Spring Pastels, Summer, Adventure, and so on. Followers of StitchFix pin these images to their own boards. Users can comment on pins and share them.
Pinterest has 250 million monthly active users.
2 million users save shopping pins daily.
80% of Pinterest users are female.
Millennials use Pinterest as much as Instagram.
The median age of a Pinterest user is 40, however, the majority of active pinners are below 40.
Half of Pinterest users earn $50K or greater per year, with 10 percent of Pinteresting households making greater than $125K.
The rules for leveraging Pinterest for business are generally the same as any social channel. Create a profile, engage with others, share valuable content daily.
Reddit
Reddit is a social news aggregation, web content rating, and discussion website. Members submit content to the site. The content is then voted up or down by other members. As a business, you can publish content, or links to content, and then users can rate your content. It's a great way to increase awareness for your brand and expand your reach. It's also a fantastic tool for testing the content that your audience responds to. Reddit has:
26.4 million monthly active users
18 billion monthly page views
It's difficult to find demographics on users, but many sources indicate that users are young and male.
Using Reddit to grow your business is a bit different than other social channels. It's a great research tool because it allows you to learn what people in your industry are talking about and what your audience is interested in.
You can also leverage Reddit with:
Paid ads
Curated viral content
Relationship/collaborator research and marketing
---
When you're looking at your social media strategy for the next quarter, consider taking a look at social platforms beyond the top names. Look at opportunities with Pinterest and/or Reddit. If your audience is present on these sites and you're not, you may be missing out on valuable opportunities to connect and grow.
Call us today to speak to one of our PR specialists: 1-800-713-7278