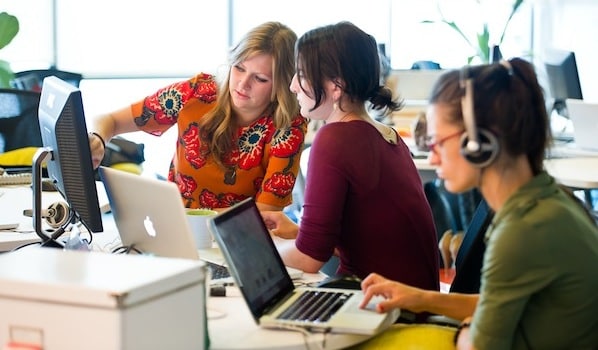 PR Distribution: A Look into What a CS Team Should Deliver
Great Customer Service (CS) is an integral part to any successful business. In the PR space, having a team of quick-thinking and adaptive CS specialists can make a huge impact for a company.
A great CS team is like having all of the components for a well oiled machine – clients contact the company with questions and concerns, and CS representatives handle these cases in a polite and efficient manner. Poor CS teams often lead to customer dissatisfaction and negative reviews on rating websites.
Customer Service teams are the individuals that most often interact directly with clients. They are the ones that have to become problem solvers, act as resources of information, and at times, deal with some very unhappy clients.
---
Here are 4 Tips to help your CS Team be the very best they can possibly be:
1. Timing Is Everything
In the PR space, clients are typically busy. They are usually the CEO, CMO, or communications manager that is tasked with making sure that their company's PR campaigns are running smoothly. If they run into trouble either with their software or campaign, they will have to find quick solutions to their problem in addition to all of the other marketing & PR work they have to manage that day.
If the client has already waited on hold to either receive support via phone or live chat, it's important for CS team members to be responsive and as focused as possible when trying to resolve the issues at hand.
It may seem obvious, but quick response and resolution times are often the make-or-break aspects to a Customer Service experience for a client.
While wait times are often determined by call/chat volume and are out of a CS team member's control, resolving a call/chat in a short and sweet manner is one of the best things a CS representative can do to ensure customer satisfaction.
2. Predict the Future
No, not really.
Customer Service representatives should always try to be proactive when possible. By anticipating questions and concerns, interactions with clients can be expedited as solutions to their problems can be found quicker.
PR software can at times be confusing and hard to navigate, even for expert-level CMOs and communications managers. Establishing clear and concise communication with these kinds of clients and anticipating the issues they might face demonstrates that the CS team member is knowledgeable.
The best way to anticipate customer questions and concerns is to have a full understanding of the company's software.
"By understanding your company's products and services, you'll be able to consider and at times predict the questions and concerns a client may have based on his or her needs," said Kirsten Calandra, a Customer Service Specialist for Newswire.com. "You'll also be better prepared for situations in which aspects of a product or service may need some further explanation."
3. It's OK to say IDK!
Inevitably, your CS team members may run into situations in which they aren't sure how to definitively solve a customer's problem or answer an inquiry. In the PR space, where issues may arise in the form of both software errors and campaign direction complaints, CS team members are tasked with not only having to possess a wide range of knowledge in these areas, but also knowing which departments to contact in the event that they don't.
In these situations, it is OK to inform the client that you are not currently aware of a resolution to their issue.
However, it is critical that you are resourceful and tell them that you are doing everything in your power to assist them with their situation.
As a CS team member, your next step should be to develop a plan in which you will contact different officials within the company to resolve the customer's issue. Make sure to keep the customer in the loop and provide them with a projected response time by which you should have a solution for their issue.
4. R-E-S-P-E-C-T!
Customers are looking for solutions to their problems, but they are also expecting to be treated with respect when they call a help number or log on to a customer service chat.
"The success of any company relies on their customer service, as CS reps act as not only the face of the company, but also as the client's first human interaction with the company as well," said David Tadros, Customer Service Specialist for Newswire.com.
"Patience, empathy and problem solving skills are all required when dealing with any client. People skills, however, are far more important, as they allow you to build deeper connections with clients to facilitate long term relationships and customer loyalty. "
---
Customer Service is one of the more complicated aspects to a business, especially in the PR industry. Clients are busy, and the problems they run into can at times be tricky to resolve. Ultimately, a team of knowledgeable and respectful customer service representatives that work quickly to find answers to these problems can be the saving grace for a competitive business in this industry.