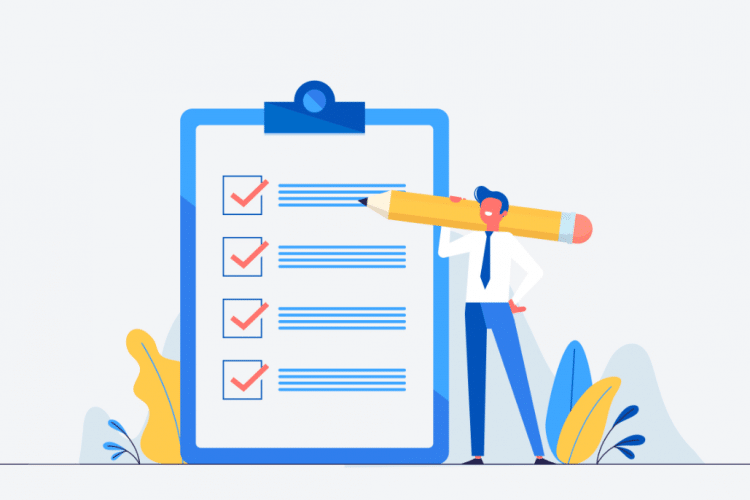 What is an Industry List? + How to Create One:
Hurry! You have a last-minute PR announcement that is sure to make 'Breaking News' in your industry. Who do you send it to? You are on a time crunch and need it sent to a list of top media professionals…
When opportunity arises you want to be ready and act fast. News is 24/7, 365 days a year, never slowing down for anyone. You have to be able to be your foot in the door and hand over your press release as quick as possible. But, creating that perfect list of media contacts takes time. Wouldn't be helpful to have a top tier media list readily available at any given moment? Yes.
Introducing: the Industry List
This is a go-to list you send your last-minute PR pitch to. It consists of top-tier media contacts in your industry. Everyone from major publications to niche-industry bloggers are including in this list. An industry list covers all aspects of the industry your company falls under. It does not dismiss any type of media outlet, publication, or role. This list is to as broad, but industry niche as possible. Why? The versatileness of this list will allow you to pull it up, choose the type of media contact and publication you want your release sent to, and easily create that pitch. It cuts your time in half searching for new journalists, producers, bloggers, etc. in your industry when your time is limited.
How Do You Create One?
Creating an industry list is not a 5-minute task. It takes time. You might be thinking: How do I start? There are so many media contacts in my industry to choose from!
Start with Existing Connections
The people who you have built a media relationship with, pay attention to your company and have picked-up any of your releases. They should be the first people on your list. Why? Because they have shown interest in your company news! In their eyes, your business is industry newsworthy. Adding them onto your industry list ensures you are constantly keeping them updated on any pertinent news.
Research New Contacts, Outlets, and Publications
What better way to get in front of new media contacts than doing some digging on ones you want your company to be noticed by? Doing research is a necessary part of creating your industry list.
Take a look at where your competitors are being published. Jot down those publications, outlets, journalists, bloggers, etc. that have paid attention to them. This can help you decide who to reach out to. You can offer them something more than what your competition has. Get a better understanding of why they decided to pick-up your competitor's news. Was it their PR writing? The story? An established relationship? If they were able to break through to that media contact, you should be able to also.
Using a Database Can Help
Manually having to find media contacts online can be a trivial task, especially when trying to create an extensive industry list. By using a media database, you would be able to select specific beats, region, role, publication etc. from the filters to zone in on thousands of contacts. This can help speed up your process of hand-picking the perfect industry media professionals to add to your list.
With a database, organizing your media contacts is made easier. You are able to select media contacts to add to a list, giving you the ability to create multiple industry lists based on their location, publication, etc. This essentially allows you to have different lists to pull from at a given moment.
---
Industry lists are an important aspect of media outreach, coming in handy when you need a last-minute contact list to send your press release to. Creating industry lists ahead of time can help you reach out to the media quicker. But, keep in mind, there is a lot of work that goes into creating these lists. Starting with listing down all existing media contacts, to finding new ones. There are tools such as a media database that can help accelerate the process, but at the end of the day, it will take time. –Which is 100% worth dedicating time to do.