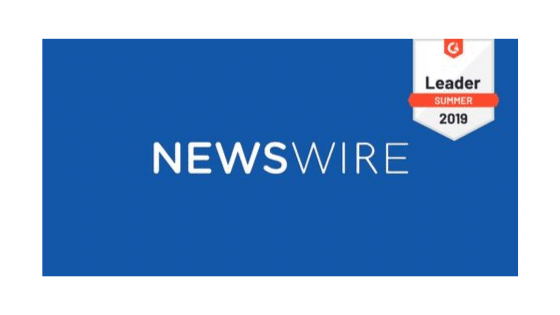 G2 Crowd Shines a Spotlight on Newswire
Newswire has recently been featured in a G2Crowd article highlighting the importance of displaying customer reviews and how the Earned Media Advantage Guided Tour came about.
Over the years, Newswire has maintained a proven track record of listening to its customers, ranking No. 1 in Customer Satisfaction for press release distribution according to G2Crowd. Instead of getting caught in a corporate rut, Newswire has proven to be personable and attentive to its customers, taking to heart reviews on G2Crowd. With a customer-centric approach, Newswire was able to create the highly successful Earned Media Advantage Guided Tour.
"We decided to launch the Earned Media Advantage Guided Tour by combining our high-tech platform with a high-touch service and strategy component to help customers deliver the right message to the right audience at the right time through the right mediums. This approach increases brand awareness and web traffic while providing a greater return on media and marketing spend by turning owned media into the Earned Media Advantage," said Joe Esposito, CEO of Newswire.
Customer feedback on G2Crowd has helped Newswire develop the EMA GT. Real people needed real solutions for their press release needs, and Newswire listened. The EMA GT helps individuals obtain the Earned Media Advantage through more than just a press release. They are connected with an Earned Media Strategist as an extension of their team, to provide support for their PR and marketing at the fraction of the cost.