How Newswire's Whitepaper is Transforming Small to Midsized Businesses:
Newswire's new whitepaper shows how small to midsized businesses can turn data into action, create a newsworthy story, and increase sale opportunities. It illustrates how Newswire's Earned Media Advantage can help smaller businesses compete against larger corporations by distributing the right message to the right audience at the right time.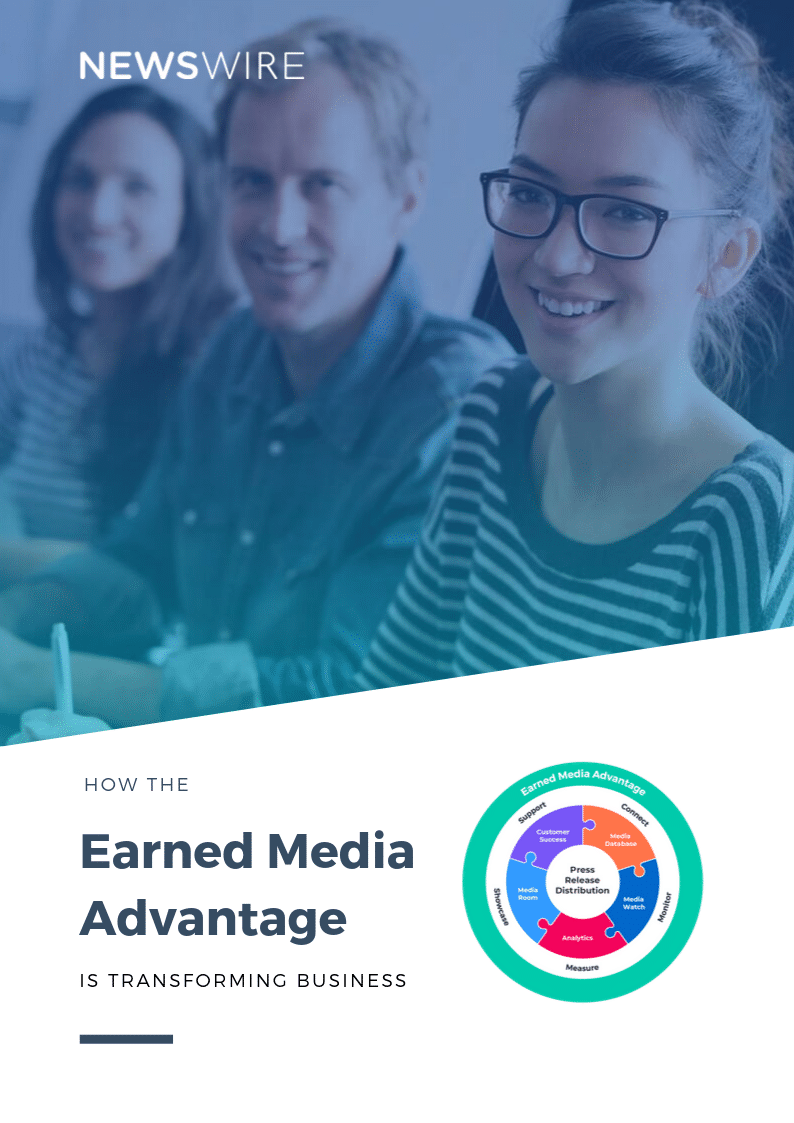 "We believe every company has its own unique story to tell," said Anthony Santiago, VP of Marketing at Newswire, "Our goal with this whitepaper is to show our customers what they're capable of by working with Newswire."
Through Newswire's high touch, high tech solution saves customers money, alleviates staffing burdens, and promotes success. What is the high touch, high tech solution> It is a combination of people, process, and technology. This allows Newswire to aid each customer obtain the Earned Media Advantage.
"Driven by Newswire's people, platform, and planning, customers can make the most of their budget by not having to undertake the costs of building out their own dedicated teams and systems in-house," said Santiago. The whitepaper also indicates the steep costs that may be incurred during the process, but Newswire is optimistic that the Earned Media Advantage can help offset those costs.
Santiago adds, "We know not every business has the time or resources to establish its own media and marketing team. We hope that people will take a look at the whitepaper and visualize the goals that can be achieved together."
To download Newswire's whitepaper, How the Earned Media Advantage is Transforming Business, click here.